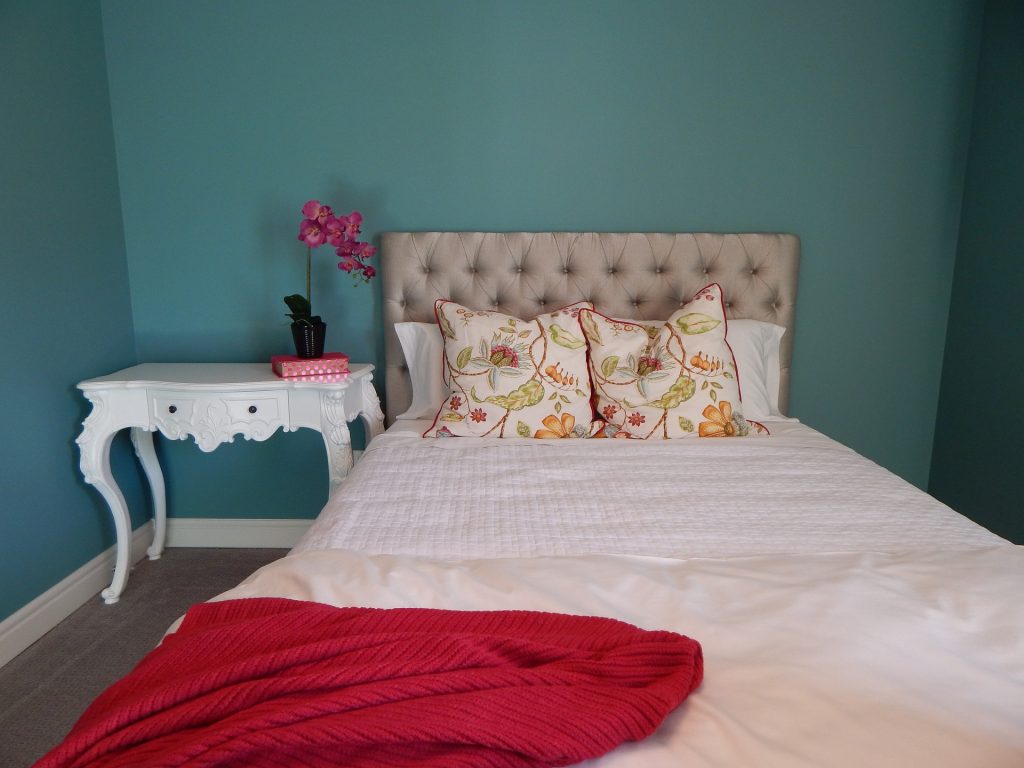 Do your holiday plans include traveling and perhaps staying in a hotel or motel? I will not be traveling this year for the holidays, but I have been doing a lot of travel this year which meant a lot of hotel rooms, and although the rooms I stay in usually look very inviting, like the one in the picture above, in the back of my mind I wonder if there are any unwanted visitors lurking in that nice comfortable looking bed.
Lately, that's all you've been hearing in the news. Bedbug outbreaks everywhere, college dorms, boarding schools, even in high end hotels. So what can you do to protect yourself and your loved ones while traveling?
Enter essential oils. Essential oils help protect plants from unwanted pests, so why shouldn't we incorporate their natural insect repellent properties to protect us also? And, the thing I like best, is that essential oils are all natural. So I don't have to worry about the chemicals that I would be sleeping on or breathing in if I were using an commercial insect repellent.
Here is a great little recipe that I carry along with me when I travel to make sure I don't pick up any "hitchhikers" along the way:
Bedbugs Be Gone Spray
What you will need:
(1)  2 ounce spray bottle
10 drops of Melaleuca or Peppermint Essential Oil (Find out what brand I recommend here)
Water
Directions:
Put 10 drops of either Melaleuca or Peppermint Essential Oil into the spray bottle. Fill bottle rest of the way with water. When you travel, spray on bedding and seats before using to deter bedbugs.
Spray your suitcases also to keep the bedbugs from becoming stowaways and going home with you.