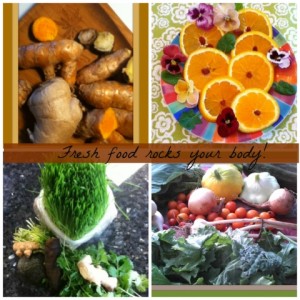 Whether you're an avid vegetarian or you're just looking to improve your health, save money and leave less of a carbon footprint on the planet, incorporating meatless meals into your weekly dinner rotation is a great way to make it happen.
Fortunately, you don't have to be a gourmet cook to create delicious meatless meals on the fly. There are thousands of great meatless recipes out there that taste fantastic and are easy to make.
For example, pasta is a great cornerstone for a meatless meal. With so many shapes and varieties to choose from (e.g., protein-enriched or flavored with spinach or sun-dried tomatoes), you won't be stuck eating the same old angel-hair with marina sauce all the time.
One delicious meatless meal idea is to cook up some bow tie pasta and toss it with sauted carrots, peas, minced garlic, and lemon zest. Season with salt and pepper, then top with shaved Parmesan and fresh julienned basil. Add a little vegetable stock to keep it moist, if necessary.
Another tasty meatless meal idea is to cook quinoa in some vegetable stock according to package directions. In the meantime, microwave some frozen broccoli florets with a couple tablespoons of butter, 1 tablespoon minced garlic and a drizzle of sesame oil. To serve, spoon the cooked quinoa onto a serving platter, top with sesame-garlic broccoli and add 1/3 cup chopped pecans.
Yet another great meatless meal idea is to serve a hearty minestrone or pasta fagoli soup with crusty bread and a crisp salad. Countless variations of these soup recipes can easily be found online. Just swap out the traditional chicken stock in these recipes with vegetable stock to keep your version meatless. Of course, you'll want to omit any pancetta or bacon, as well.
These soups get their substance from adding either small pasta noodles or white beans while they cook. However, it is the subtle layering of flavors created by sauteeing vegetables and garlic in good olive oil and the addition of fragrant herbs and spices that makes these dishes a true comfort food on cold or rainy days.
The best part about these soups is they taste even better the next day. So plan ahead and make big batches at once to freeze for later use. Simply pull out of the freezer and defrost/reheat for a very quick and easy weeknight meal.