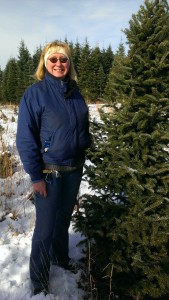 Here we are, just nine short days away from Christmas Day!  With just 17 more days left in 2013!  It has been quite a year for my family and me.
We welcomed our first grandson into the world in April.  I embarked on a brand new career and I haven't been happier.    My hubby and I have both
lost weight and are feeling healthier than we have been in quite a while.
Thanksgiving weekend is always when our whole family make the trek out into the woods to cut down our Christmas trees.  It's a tradition that has lasted over the years ever since our kids were little.  When our son was in Iraq and our daughter was living in Scotland, it was just our daughter in law, granddaughter and my hubby Jim and I.  That year, instead of the festive red bows that usually adorn the railing around my deck, the railing sported yellow ribbons all around.
This year was quite different.  The house is bedecked with it's lighted garland and red bows and our trip to the tree farm had quite the range of characters.
It was our son, his girlfriend and her son, our daughter, son in law, their three kids, their dog, my hubby and me.
I didn't get a picture of the whole gang, but here are some candid shots of the crew!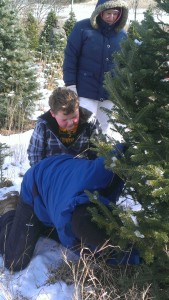 From top to bottom:  Michelle, her son Conner, and my son, Jimmy.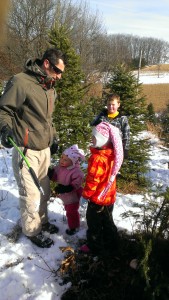 My son-in-law, Rob, and our granddaughters Eilidh and Mhairi.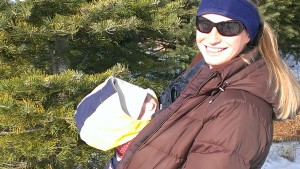 Our daughter, Jessica and baby Kieran.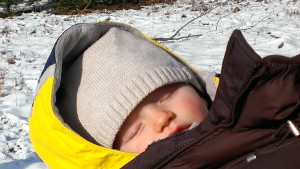 It was very cold that day, but we had a lot of fun.