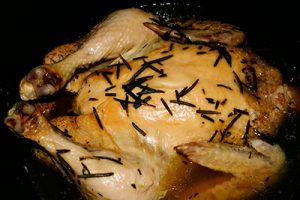 At this time of year, who has time to prepare elaborate dinners for your family. Let's face it with all the holiday running around and holiday preparations, who has time to cook? Well this week I'll be bringing you healthy 3 ingredient recipes.
The wonderful thing about this recipe is that you can make it the night before. The more you marinate the chicken, the better the flavor will be when you cook it the next day.
You will need to adjust the recipe according to your family size, of course, but here is the basic recipe:
Other than spices, oils, and seasonings, you will need three main ingredients: chicken, spinach, and brown rice.
You will need to marinate the chicken:
6 chicken cutlets (the preference here would be organic chicken)
Juice of 2 whole lemons
1 clove garlic
Salt and pepper to taste
Marinate the chicken, lemons, and garlic with the added salt and pepper to taste overnight, covered with plastic wrap in your refrigerator. The chicken will absorb the lovely flavor of the combination of lemon and garlic.
The following evening, all you have to do is take 2 cups spinach; chop it up, and sauté in some whole pressed extra virgin olive oil and 1 small chopped onion, adding salt to taste.
Cook the chicken breasts for approximately three to five minutes, but judge by your view of how the chicken is cooking. When it is lightly browned and no longer pink in the middle, your chicken is done.
When the spinach is sautéed and the chicken is cooked, pour the sautéed spinach on top of the brown rice, mixing well. Mixing well will allow for the olive oil and onion to flavor the rice, too. Place the marinated lemon chicken on top and you have a meal using spinach, brown rice, and chicken that is healthy, quick, and easy, as well as tasty.