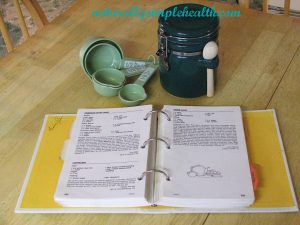 For a short period of my life, when I was very young, my family used Buckwheat flour to make pancakes. My dad loved buckwheat pancakes, my mom…not so much. So after my dad passed away at the very young age of 50, my mom stopped making buckwheat pancakes.
Fast forward 40 years and I am back to making buckwheat pancakes. They are so much healthier than pancakes made with regular white flour or even gluten-free flours. There are so many reasons to love buckwheat. Here are just a few of them:
It's naturally gluten-free, even though, by it's name you would think it had wheat and therefore gluten, no so.
Provides a high source of Amino acids, vitamins, minerals and anti-oxidents.
Low in calories and fat
Supports heart health
May help prevent diabetes and digestive disorders
It's unique amino acid composition lowers cholesterol levels, it decreases LDL (bad cholesterol) while increasing HDL, (good cholesterol)
Helps to lower inflammation and blood pressure
Has a low glycemic index making it a good alternative for diabetics
Since buckwheat is naturally gluten-free it is a great choice for anyone with Celiac Disease or on a gluten-free diet. Here is my go to recipe for Buckwheat pancakes that taste delicious and are a healthier alternative to regular pancakes.
Buttermilk-Buckwheat Pancakes
Ingredients:
1 cup buckwheat flour
1/4 teaspoon salt
1 tablespoon sugar
1 teaspoon baking powder
1 teaspoon baking soda
1  1/4 cups low-fat buttermilk
1/2 teaspoon gluten-free pure vanilla extract
1 large egg
butter or refined coconut oil for the griddle
Instructions:
Preheat your griddle over medium low heat, and brush with just enough butter or oil to coat.
In a large mixing bowl, mix the first 5 dry ingredients.
In a medium mixing bowl, mix the buttermilk, vanilla extract and egg. Beat together.
Add the wet ingredients to the dry ingredients and whisk together until combined and there may be a few small lumps.
Using a 1/4 cup measuring cup, scoop and pour batter onto the hot griddle. Cook until small bubbles start to appear on the top of the pancake, and the edges appear dry. About 2 to 3 minutes.
Flip pancake and cook on the other side about 1 to 2 minutes more or until a light golden brown.
Transfer to a clean dish towel lined cookie sheet and wrap towel over pancakes, place in a warm (200 degree) oven to keep warm. Repeat until all batter is used, adding more butter or coconut oil as needed.
Serve drizzled with maple syrup, or honey.
Makes about 10, 3 inch pancakes.